Working for three years under the direction of Mr. Valcárcel at The School of Ballet Arizona was a wonderful opportunity. Mr. Valcárcel is a multi talented artist who has the skills to be a great Director and an amazing teacher and choreographer. He grew The School of Ballet Arizona tremendously and created a new syllabus while working closely with internationally renowned faculty. I appreciate both his potential, hard work and dedication. Carlos put a lot of love into his work and it was a pleasure to work with him!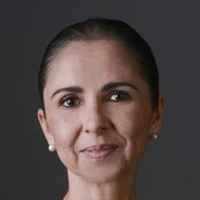 With in-studio dance classes being on hold for the indefinite future, my daughter and I reached out to Carlos regarding alternatives for instruction during this time. Carlos was not only incredibly responsive, he was both caring and kind in offering us possibilities to supplement her ballet instruction in an online format. While we have known for some time that Carlos is an exceptionally gifted teacher, he is equally adept at providing that same level of amazing instruction in an online format. His abilities to provide clear correction in a caring and supportive manner and to motivate students in a positive and encouraging way are second to none. My daughter loved every minute of her online lesson and is eagerly awaiting the next one! We are so grateful to Carlos for his support and feel so very fortunate that our daughter has the opportunity to train with him once again!
I have known Carlos as a teacher for a while now. I have taken lessons with him both individually and in a class and he is always able to bring out the best in every single dancer. At present in Spain, I am in lockdown and so I am taking lessons online with Carlos. To be able to have the chance to work with him is an exceptional opportunity. The commitment, enthusiasm and work he puts in everyday is admirable. The thing that impresses me the most is his way of explaining not only which movement he wants me to achieve but what I have to do to get there- which muscles, how to coordinate my whole body! I am very thankful for being able to have him be a part in my career as a ballerina. As a dancer, he is not only helping me improve my technique, but he is also showing me how to become a better student and learner. Thank you, Carlos!
We could not count ourselves more lucky than to have had Mr. Carlos at The School of Ballet Arizona. Neither my wife nor I has any experience with ballet and somehow we ended with all three of our children devoted to it. Over the years, we saw Mr. Carlos produce profound transformation on the school. The quantity and quality of student programs exploded. He formed a summer intensive program that became one of the best in the country. And through this all, he took a personal interest in our children and mentored and developed them. He is an unbelievable mixture of strict, technical excellence, caring and a warm heart and fun. We were so sad to lose him but hope only for the best for him.
Carlos is a very gifted teacher and director. I've had the chance to train under him as a student , where he took my level of dancing to a new level. His attention to detail and quality makes him standout from others. I've also had the opportunity to teach at School of Ballet Arizona under his direction. He transformed the school and brought it up to a high standard. To see such growth in both number of students and quality of dancing has been Very exciting and rewarding. I'm proud to be a part of it.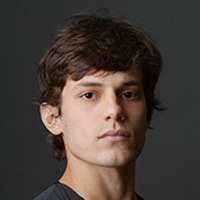 The lesson was so exciting and challenging. He helped me with many pieces of advice. I could find my balance easily, try difficult technique, that brought me back to the basics. His advice was so much helpful that I could learn a lot. During the lesson, I discovered something new and realized many things for improvement, to which his advice were so relevant and concrete. I was able to have the valuable time absolutely. Truely recommend the lessons.
I have had the chance to be trained by Mr Valcarcèl for one year and the results were incredible. His attention for the details and the pure classical technique make him unique and different from all the others. He cares about every one of his students and he does not leave anyone behind. This makes you work with him so comfortly and efficiently that improvement is inevitable.
Carlos Valcarcel is an exceptional, dedicated teacher. Mr. Valcarcel pours his heart and soul into bringing students the best possible training. As a former student of his, I am thankful for his guidance and many years of endless support. I wouldn't be the professional dancer I am today without him.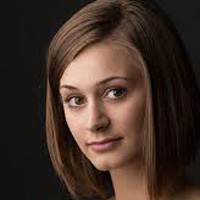 My daughter recently had the opportunity to receive online coaching from Carlos. What a gift in these challenging times! While she is able to take video classes provided by her ballet school, the corrections and encouragement these sessions provide are priceless. His unique blend of rigor and humor really resonate with young dancers. So grateful to be able to connect with such a talent in another part of the world.
In this time of massive closures of ballet programs, Mr. Carlos has been a breath of calm and positivity. He worked with my daughter through a virtual platform due to being classes being unavailable. He was patient and gave great corrections. My daughter felt that she was able to understand and apply those corrections in a consistent manner. She also felt the time was fun! We definitely will be scheduling with him again.
Dedication is an understatement when it comes to the amount of work Mr. Carlos Valcarcel puts into the education of each student and teacher. From developing the School of Ballet Arizona from a mere 100 students to over 300 students and still maintaining quality is admirable to say the least. He has set the bar extremely high and has motivated all that work around him to keep the constant evolution of the training on par with what is not only happening locally, nationally but internationally as well. Now he returns to Europe to continue creating the artists and people of tomorrow.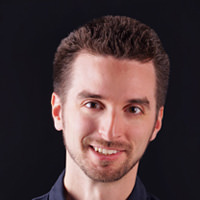 先日,カルロス先生のオンラインレッスンを受講しました!レッスンはSkypeを使用し,1時間以上の贅沢なレッスンでした。マンツーマンで沢山刺激を受けました!細かい説明とお手本によりとても分かりやすかったです。細部まで細かくみて頂きました。日本語がお上手なので,英語が苦手な方でも安心してレッスンを受けられます。レッスンの前はとても緊張していましたが,先生の人間性と優しさに緊張がほぐれました。レッスンを受けてから,自分の上達を感じられました。さらによくなりたいととても思えました。基礎,技術面だけではなく,沢山努力しようと思える心も教えて頂きました。今,現在の自分からさらに良くなりたければ受講をお勧めします。最高のクラスでした。カルロス先生のレッスンを早く受けたいと思います。次は先生から頂いた注意を完璧にして臨みたいです,またレッスンを受けるのが楽しみで仕方がありません。(The other day I took an online lesson by Mr. Carlos! The lesson was a luxurious lesson of over 1 hour using Skype. I got a lot of stimulation on a one-on-one basis! It was very easy to understand with detailed explanations and examples. I took a closer look at the details. Because Japanese is good, you can feel free to take lessons even if you are not good at English. I was very nervous before the lesson, but I was relieved by the teacher's humanity and kindness. After taking the lesson, I felt my progress. I really wanted to get better. He taught me not only the basics and technical aspects, but also the spirit of trying to make a lot of efforts. If you want to improve yourself now, I recommend taking the course. It was the best class. I would like to take Carlos' lesson as soon as possible. Next time, I would like to complete the attention given by my teacher, and I am looking forward to taking lessons again.)
I have to say I did not know much about ballet, but I had to learn a bit since my daughter Alecsia discovered this as her passion. I can't obviously say many things about him teaching ballet classes, but I can tell whoever that he is doing great in the way he makes himself understood by his students, he has such a kind voice and nice way to express himself so had no choice but like him from the very beginning. His charming way to make corrections, the ferm accent when needed, his prizing method and tehnical knowledge highly recommend him as great teacher for any studend readly to fundament his/ her technique, to accept new challenges or simply to practice. Muchas gracias, señor!
It is an absolute privilege for my daughter to have the opportunity of taking online classes with Mr Carlos . Not only is Mr Carlos a prodigious master ballet teacher but he has the unique extraordinary ability to develop an empathic connection with the dancer and with this convey a depth of wisdom of ballet technique and artistry. My daughter was exhilarated after a phenomenal lesson and can't wait till the next .
Mr. Carlos Thank you for the virtual lesson. My son, who took your lesson, has become very good at using his body! Your lesson was basically faithful and very informative. I'm happy that my son can take your lessons even if he's far away. My son is eager for your lesson. I'll see you again sometime soon! Thank you! Kiminori Kimura Tokyo Japan
I had an absolutely amazing online private with Mr. Carlos! He asserted my specific needs and pushed me very hard to go over the things I needed to in order to stay on top of my technique. It was challenging but very supportive and such an amazing opportunity to be under his ballet guidance once again. If you have the opportunity to take an online class with him, do not miss it.
He gave me a special online class due to this hard time. It was very helpful class because it is quite hard to have a private class especially, after graduated the school and, he reminded me a lot of basic important things and. I have learnt so many things that useful things. I would appreciate him that he gave me this opportunity and I would like to do it again soo.
Mr. Carlos was such an inspiration and an amazing mentor. I loved working with him and he really sculpted and made me not just the dancer I am today but the person I am today. He also became one of my friends too. Mr. Carlos, I will forever be grateful for you thank you and I love you. -Ana Maria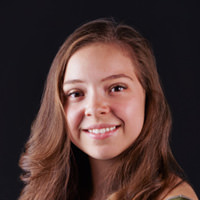 It has been an honor to work with Mr. Carlos Valcarcel. He makes sure all his teachers receive the support needed to be prepared for their classes. I learned a lot from him and I am grateful that I had an opportunity to work alongside him. He placed a lot of trust and faith in me and helping him to push the Lower and Children's Division of the School of Ballet Arizona to the next level. I admire his work ethic, passion and dedication to the art.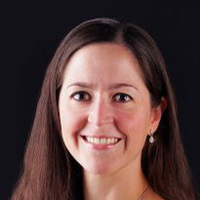 We had the great fortune of meeting Mr. Carlos while he was the Director of The School of Ballet Arizona where our daughter was one of his students and now she is so happy to be able to reconnect with him through his online sessions. Mr. Carlos has a way of inspiring young dancers to be better and strive for the next level. He is able to coach and teach both in person and online with infectious energy and precision, pushing students to be their best, investing in them and encouraging them along the way. We feel so grateful to have the opportunity for our daughter to work with him again and look forward to the next session!